To understand how Accutane works, you first have to understand how acne normally forms. Acne is basically the result of too much sebum. Too much sebum blocks sebaceous glands, leading to a buildup of sebum under the skin. Acne bacteria love this and swarm to the area, leaving fatty acids and waste products that irritate and inflame the sebaceous glands. Accutane minimizes how active sebaceous glands are, which means they don't produce as much sebum.
Accutane and other Isotretinoin drugs help to normalize the keratinatization or shedding of dead skin cells from the skin's surface. This helps reduce clogged pores and acne, minimize pigmented blemishes and acne scar and even out skin complexion. Accutane also helps reduce inflammation that causes skin redness and raised bumps in acne break outs.
Accutane is an aggressive form of acne treatment and it is only recommended if other treatments do not work. It is not prescribed for minor or occasional acne because it can cause some unfavorable side effects such as dry skin. Because the sebaceous glands in the skin are altered by Accutane to decrease sebum output, this can cause excessive dryness in the skin. Moisture and natural oil production is important to keep the skin hydrated and plumped; the strong drying effects of Accutane can cause skin flaking, peeling and roughness. Small lines and wrinkles may form faster in very dry, fragile skin.
Before Using Accutane
Difference between Aaccutane and Roaccutane. These are essentially two different names for the same medicine. Roaccutane is distributed in Europe, whilst Accutane is distributed in USA Both will give the same results and both have the same risk of side effects.
In deciding to use a medicine, the risks of taking the medicine must be weighed against the good it will do. This is a decision you and your doctor will make. For this medicine, the following should be considered:
Tell your doctor if you have ever had any unusual or allergic reaction to this medicine or any other medicines. Also tell your health care professional if you have any other types of allergies, such as to foods, dyes, preservatives, or animals. For non-prescription products, read the label or package ingredients carefully.
Appropriate studies have not been performed on the relationship of age to the effects of isotretinoin in children younger than 12 years of age. Safety and efficacy have not been established.
This medicine should be used with caution in teenagers, especially those with bone problems or diseases.
Appropriate studies performed to date have not demonstrated geriatric-specific problems that would limit the usefulness of isotretinoin in the elderly. However, elderly patients may have a greater risk of problems and side effects when taking isotretinoin.
There are no adequate studies in women for determining infant risk when using this medication during breastfeeding. Weigh the potential benefits against the potential risks before taking this medication while breastfeeding.
Although certain medicines should not be used together at all, in other cases two different medicines may be used together even if an interaction might occur. In these cases, your doctor may want to change the dose, or other precautions may be necessary. When you are taking this medicine, it is especially important that your healthcare professional know if you are taking any of the medicines listed below. The following interactions have been selected on the basis of their potential significance and are not necessarily all-inclusive.
Using this medicine with any of the following medicines is usually not recommended, but may be required in some cases. If both medicines are prescribed together, your doctor may change the dose or how often you use one or both of the medicines.
Benefits of accutane while taking it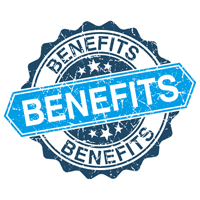 Most patients who receive oral isotretinoin will be free of acne by the end of 4-6 months of treatment depending on the dose administered. Recent clinical experience suggests that the long-term cure rate may be lower than was initially thought.16-19 One explanation for this might be that isotretinoin is now used to treat patients with less severe acne. These cases respond extremely well and then expect to remain clear, whereas the initial cohorts of patients had severe disease and were less concerned by the resurgence of a few spots. Furthermore, some of the early reported cures may have been due to the fact that patients had eventually grown out of their acne as they may well have received initial treatments much later on in the course of their disease. There is evidence to suggest that younger patients relapse more readily than older ones. Isotretinoin currently has a license to treat severe acne as a second line agent in cases unresponsive to other combination therapies including antibiotics. Over the years experienced clinicians have prescribed isotretinoin first line to treat severe cases of acne, those with poor prognostic features as well as some acne related conditions.
There are some other benefits that help your skin. Accutane is an Isotretinoin drug and it helps normalize the keratinization or shedding of dead skin cells from the skins surface. This helps because the chemicals help reduces clogged pores and acne, decrease the amount of pigmented blemishes and scars. It also evens out skin complexion. It can permanently clear up the skin, but it also might not. It shrinks the oil gland and dries the skin out. However, that may not be a good thing. But most importantly it gets rid of your cystic acne.
The benefits of the medication do not end when the patient ceases taking the medication. Many individuals have reported seeing an improvement of scarring and a further reduction of lesions for months after the final dose. Following Accutane treatment, some patients report better success to other conventional acne therapy treatments.
Comments
I will allow myself, as a public figure and human rights defender who knows firsthand the problems from within, to ask a few questions.
Accutane how much it does cost, hows the results, and side affects, what are the negative effects of it?
Can accutane cause miscarriage?
Do the benefits of accutane outweigh the risks?
How long does it take for accutane to start working?
How much vitamin a is in accutane?
How well does accutane work?
What are the risks and benefits of accutane?
Is accutane only for severe acne?
Steve
October-11-2017
I used accutane when I was 20. I was on it for about 4 months. I was on 20mg. I was depress becouse it made my lips crack, but It was nothing serious. It work for me it dried my skin a little, and made my pimples come out. It got worse for a while, but then I seen some improvments. Accutane works for some people, but it has so many serious side effects. Be careful taking this, I hope it works for you.
Howard
October-12-2017